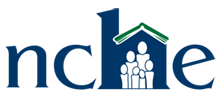 Every year AV Connections, Inc. is proud to provide the conference audio visual at MC Benton Convention Center in Winston-Salem, NC for the North Carolina Home Educators Annual Conference and Commencement. We had another wonderful year with the conference organizers in 2014 and we continue to look forward to providing the conference AV rentals and staging for this fine gathering of educators and students.
The NCHE brings together the community of home educators and students once a year for meetings, seminars, instruction, and to celebrate the graduates of the north Carolina home schooling community for year.
AV Connections, Inc. of NC provides conference rental technology for meetings, presentations, seminars, and trade shows throughout the state of North Carolina. We have the largest and most up-to-date inventory of conference audio visual rentals available in NC. Our Conference technology group will be pleased to help you plan and execute a professional and flawless conference or meeting in North Carolina.