AV Connections, Inc. is the preferred audiovisual rentals and lighting staging supplier in North Carolina and for the conference event industry throughout the United States. For A/V for meetings, audiovisual rentals for conferences, and production solutions for business, organizations and individuals, AV Connections, Inc. is the most comprehensive and competitive audiovisual rentals vendor in North Carolina and nationally in the United States. AV Connections, Inc. is led by a senior management team which has the depth and expertise that allows for innovative solutions for unique audio visual needs. The diversity of our services is virtually unlimited; supporting meetings, conferences, and special events with an audiovisual rental product which continuously exceeds our client's expectations. We service clients planning events of every type and size, requiring indoor or outdoor audiovisual rentals or lighting, throughout North Carolina,Virginia, Ohio, Delaware, and at every national United States conference venue.
Since 1985, AV Connections, Inc. has set the standard as the finest comprehensive audio visual, video, lighting, and production company in North Carolina and throughout the mid-Atlantic United States. Our mission is to provide you with the latest audio visual technology, combined with the highest level of service to exceed your expectations. Whether it's a boardroom presentation, a large convention, or your special wedding day, AV Connections, Inc. is the should be the audiovisual choice for your next event. We are committed to making your choice to use AV Connections, Inc. the best audiovisual staging experience of your career.
AV Connections, Inc. is a full-service supplier of audio visual, video, lighting, projection, and technical support for corporate events, meetings, concerts and banquets in the Winston-Salem, NC and Charlotte, NC areas, as well as nationally across the United States and at international conference locations. We are pleased to provide audio visual and lighting rentals and staging to corporate and private clients throughout North Carolina, Virginia, Delaware, and Ohio. Our extensive inventory and experienced, varied staff have been built to provide the finest audiovisual, lighting, and staging scenarios for national corporate events, industry conferences, and professional meetings across the country.
AV Connections, Inc. provides unparalleled service, expertise, and inventory in event technology services for the hotel and resort conference center industry. From our North Carolina headquarters, we supply everything national meeting planners and hoteliers need to create memorable events and presentations for every type of event from small meetings to large conventions.
Through our dedication and focus on every event, our attention to detail, and our experienced and knowledgeable staff, we guarantee an event unmatched in our industry.
The Team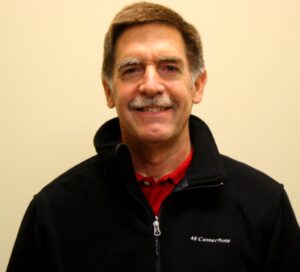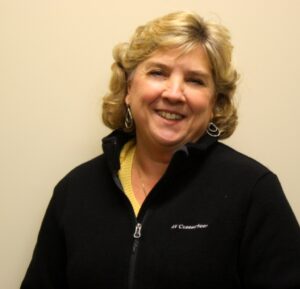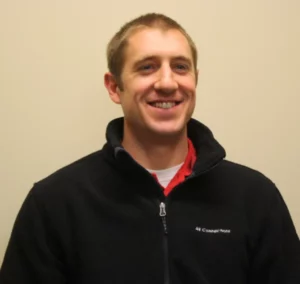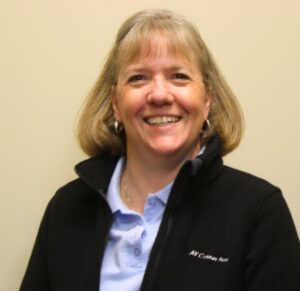 Our History
In 1980, Brad Luckhart began working in the audiovisual rentals world with an audiovisual rentals and sales service company in Columbus, Ohio. He started out the rental shipping and receiving warehouse. In 1983, he accepted the position of Assistant Audiovisual Rentals Manager with a national audio visual firm at the Hyatt Regency and Convention Center in Columbus, Ohio. Recognizing his passion for the field and his hard working attitude, Brad accepted the title of Branch Manager of Audiovisual Services at the Hyatt Hotel in Winston-Salem, NC in 1983. Taking a leap of faith, Brad and his wife, Marjorie, packed up their station wagon and two young children and moved to the beautiful Piedmont area of Winston-Salem, North Carolina.
Seeing the need for a comprehensive audiovisual rental and event production company that not only carries the most up to date, high quality equipment in event inventory, but also places a priority on superior customer service, Brad and Marjorie bought the branch office of a national audio visual production firm in Winston-Salem, NC, and AV Connections, Inc. was born. Beginning with a closet sized office in the Hyatt Hotel, Brad and Marjorie built the foundation of AV Connections, Inc. with the core principles of honesty, loyalty, and hard work. By remaining true to their core principles, AV Connections, Inc. grew into one of the leading audiovisual companies in the United States.
In 2002, AV Connections, Inc. expanded its operations and opened AV Connections SC in Charleston, South Carolina. Under the management of Jared Luckhart, Brad and Marjorie's son, AV Connections SC established itself as the preeminent audiovisual rental and event production company in the Lowcountry. Jared has guided AV Connections South Carolina along the path to success using the skills and lessons learned through growing up with the company and following in the footsteps of his parents, and by leading the company into new markets and avenues of expansion.
Today, you will find that the same core principles upon which Brad and Marjorie built the company in the 1980's are still in practice at AV Connections, Inc. This truth is apparent in the way we respect our clients, how we treat our employees, and through the friendly and welcoming environment we promote in the office and on the job site.
"After working with the team from AV Connections, Inc. on several projects, I am confident that they can accomplish anything that we come up with. They have exceeded our expectations each time and are a great resource for new ideas. We have been 100% satisfied with their services and truly enjoy working with them."
Dawn Smith
Divisional Administrative Manager, North Carolina Baptist Hospital