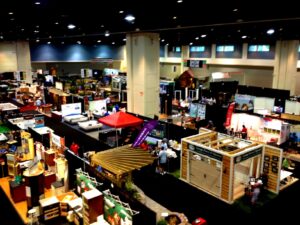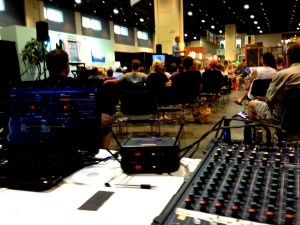 AV Connections', preferred provider of Trade Show AV Raleigh NC, has recently had the pleasure to provide audio visual projection rentals at Raleigh Convention Center for Raleigh Home Show in Raleigh, NC. It's always best to call us if you are appearing at a trade show or conference vendor area, AV Connections provides the best inventory and most competitive prices in NC for video projection rentals. AV Connections is a national AV rental company serving NC, VA, DE, PA, OH from our North Carolina headquarters and the United States and Caribbean conference locations from our branch offices. While we have grown from our NC family business roots, our company is still family-held and managed at the national level and at our regional branches by members of the Luckhart family. The Luckhart's founded AV Connections, a national audio visual rentals supplier, thirty years ago. AV Connections continues to build on the foundation of being committed to excellence and being locally-run businesses. We provide the best AV rentals at the most competitive prices in NC, VA, DE, PA, and OH. If you are planning a conference or meeting, let AV Connections be your first call, we work tirelessly for your satisfied business.
At this trade show AV Raleigh NC job site, AV Connections had the pleasure of providing HD big screen video projection rentals and technician set up and engineering for two amazing HGTV stars. We were a little star-struck to have the pleasure of working with Ty Pennington and Matt Meuinster of Bath Crashers fame.
AV Connections provided multiple 60″ video monitors and video projection for this great trade show AV Raleigh NC and we look forward to returning to provide trade show audio visual at Raleigh Convention Center next year for this fun group!