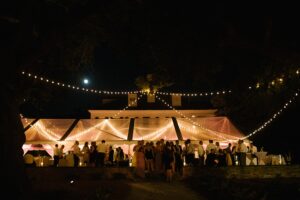 More on NC party lighting rentals by AV Connections, Inc.: As you can tell by the photos, when NC wants to create extraordinary lighting for a party, gala, banquet, or wedding, we are the company which gets the call.
Whether your celebration, party, or wedding is indoors or out, over the water or in a farm field down a rural country road, AV Connections, Inc. are the event lighting rental company you need to make the night perfect and the venue sparkle. Great parties require great, festive, and appropriate lighting. AV Connections, Inc. will pay a site visit to go over options with you and then draw up an event lighting plan and estimate for your approval. Wedding and event lighting is a great deal more reasonable option for setting party atmosphere that you might imagine. Let our lighting teams at AV Connections, Inc. talk over your plans with you – information is always free.
AV Connections, Inc. is the most trusted event lighting and production company in NC. We have been serving the NC party, gala, and banquet planners for twenty-nine years with the largest inventory of rental chandeliers, cafe bulb lighting, and party rental fixtures. You can view our newest and high-demand lighting rentals here.
AV Connections provides lighting rentals for parties at your home or residence, your rented venue, and through your event planners or caterers. We are proud to say that after twenty-nine years in lighting rentals and AV in North Carolina, there are very few venues we have not worked in, and very few venue personal whom we don't know. We love the state of NC, from the waterfront houses at Lake Norman which need cafe bulb lighting above the water for private parties, to the 1,200 person charity and conference galas in Raleigh and Charlotte, there is no place we don't love to image with a great AV Connections event lighting design.
Raleigh NC event lighting rentals by AV Connections, Inc. and the design for each venue is limited only by the edges of your imagination. There is nothing we can't do. We have lit custom-made circus tents with grand crystal chandeliers.
Getting married at a winery in NC? We've lit tents in dozens of growing fields in NC, SC, and Virginia. Getting married at a historic site in NC at night? Chances are we know the wedding site like the backs of hands already. We can give you great lighting rental design, knowledge, and confidence that it will all go on without a hitch.
Charlotte NC event lighting rentals by AV Connections, Inc. have grant us use of of our best design skills: Giant teepee tents lit with lanterns on clear wiring looking as if they were suspended in mid air. Chandeliers hanging from live oaks and sweeping limbs above the water. 200 foot long draped tents, which we have cover ourselves in nearly 1000 yeards of draping over which we suspended giant modern chandeliers crafted for sticks and twigs. If you have a dream, we will light it like no other lighting rental company in NC.
AV Connections has the largest inventory of rental chandeliers and fixtures in NC. We have experienced, professional, and reliable teams to set up event lighting rentals, and take them down for you. AV Connections, Inc. is the only lighting rental company to use in Raleigh, NC, Charlotte, NC, and Winston-Salem, NC.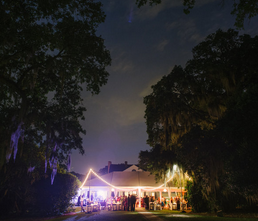 If you are planning a party, wedding, gala, or banquet in North Carolina, AV Connections should be your first call. We have the largest inventory, most economical prices, and most stringent commitment to excellence and your satisfaction in the state of NC.