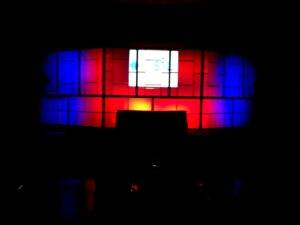 Koury Convention Center AV company, AV Connections, will be the most reliable and best-priced audio visual rental and staging company available to your conference. AV Connections strives to be the most trouble-free, flawless, and affordable provider of AV rentals and staging at Koury Convention Center in Greensboro, NC.
AV Connections has a thrity year history of pleased customers who return to us yearly to provide conference AV all over the nation. When you finally find a grea,t trust-worthy company like AV Connections and the price is always right, you don't stray. We are happy to say our customer base is a repeat-business group. AV Connections goes the extra mile to bring a level of service and professionalism unavailable from any other NC AV company.
When planning your conference at Koury Convention center in Greenville, NC you will quickly find that making your first call to AV Connections was a wise decision. We will be there to support your NC conference and meeting needs every step of the way. We will plan and design your event with you. We will be there on time with experience audio visual technicians. We will complete the job on time and cleanly with attention to every detail. We will live our promises to you without fail.
Call AV Connections at 336-768-5454 or email us your RFP to avrentals@avconnectionsusa.com. We look forward to serving your Koury Convention Center AV company needs.