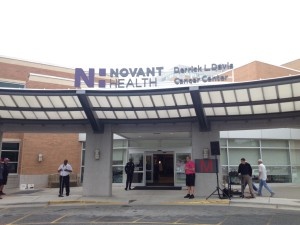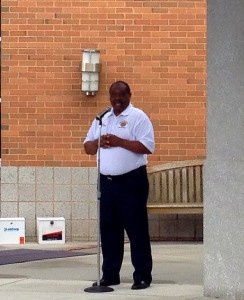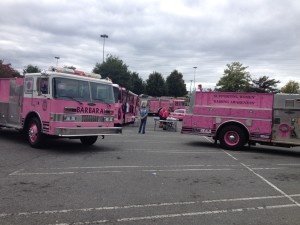 We have a 43-year cancer survivor on staff and we were pleased to be the NC audio visual company selected to provide outdoor grand opening event AV for the Novant Health Cancer Center Opening in Winston-Salem, NC. At AV Connections, Inc. we're always mindful of how lucky and blessed we are; but this involved a charity initiative particularly close to our hearts.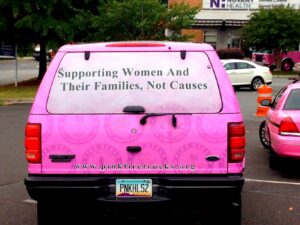 As providers of grand opening event AV in NC, we are always striving to get the event or gathering's message across with flawless clarity. At this afternoon ceremony the grand opening event AV was distinctly and deeply meaningful to our own group. Our NC AV Connections Inc. office manager, Marilyn, whom many of you talk with to book your NC audio visual rentals and events, is a 43-year cancer survivor. Marilyn was contacted sometime ago by the Pink Heals Tour of the Triad and we knew this was a charitable mission we needed to support.
The Pink Heals Truck Tour moves across regions and nationally supporting new initiatives in saving women from cancer and supporting their families as they become survivors and heroes. For the opening event this past weekend, the Pink Heals fire trucks and police vehicles were out in force which was so inspiring! The fire trucks have been signed by survivors and their families and are very moving so, we've posted as much as we could for you to see and understand. The next time you see a pink fire truck, you'll surely be as moved as we were at the event.
Up to the AV Connections Inc. microphones this weekend stepped the Honorable Mayor of Winston-Salem, NC and the Fire Chief. Several members of the Winston-Salem, NC fire department donned their pink fire gear in a nod to the PinK Heals mission as well.
Such powerful stuff, it was really the most moving of events for us as a company. You can lean more about Pink Heals and how it can benefit your community with a local chapter here. The more you can help, the more you help members of so many families in your own communities.
Meet Marilyn if you have not before! Marilyn is not only our incredible office manager in North Carolina, but also a survivor. And now you see why we bow our heads deeply for this cause.