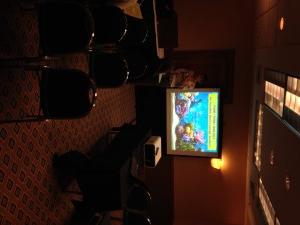 We have been busy this week providing conference meeting audio visual rentals and staging in North Carolina at the Benton Convention Center in downtown Winston-Salem. It was a three day conference meeting for F.L.A.N.C. or the Foreign Language Association of North Carolina. We supported the large, main conference room as well as thirteen break-out session rooms at the Convention Center.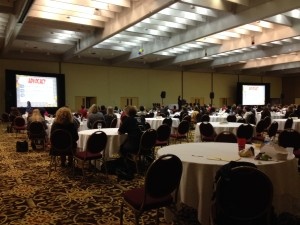 The Foreign Language Association of North Carolina promotes opportunities for all students from kindergarten through graduate school to develop at least one language in addition to first language. FLANC provides leadership, support, and service to those committed to language learning. We are so pleased to be the audio visual rentals provider for this fine organization and we strive to make it a great and constructive conference for every attendee.
We realize the importance of our role in making sure all conference information is correctly and widely shared among attendees and we are focused on perfection in staging conferences and meetings. AV Connections, Inc. is the audiovisual and lighting vendor of choice for North Carolina because we are locally owned and operated (although much of out work is audiovisual and lighting for national conferences and meetings). We are always pleased to be back at home in Winston-Salem, working with our career-long partners at Benton Convention Center.
FLANC is always a great conference to work audiovisual and lighting for and we were so pleased to be the audio visual and lighting vendor choice for their 2013 meetings here in North Carolina. We thank FLANC for a great week and look forward to seeing them right back here at the convention center in 2014!