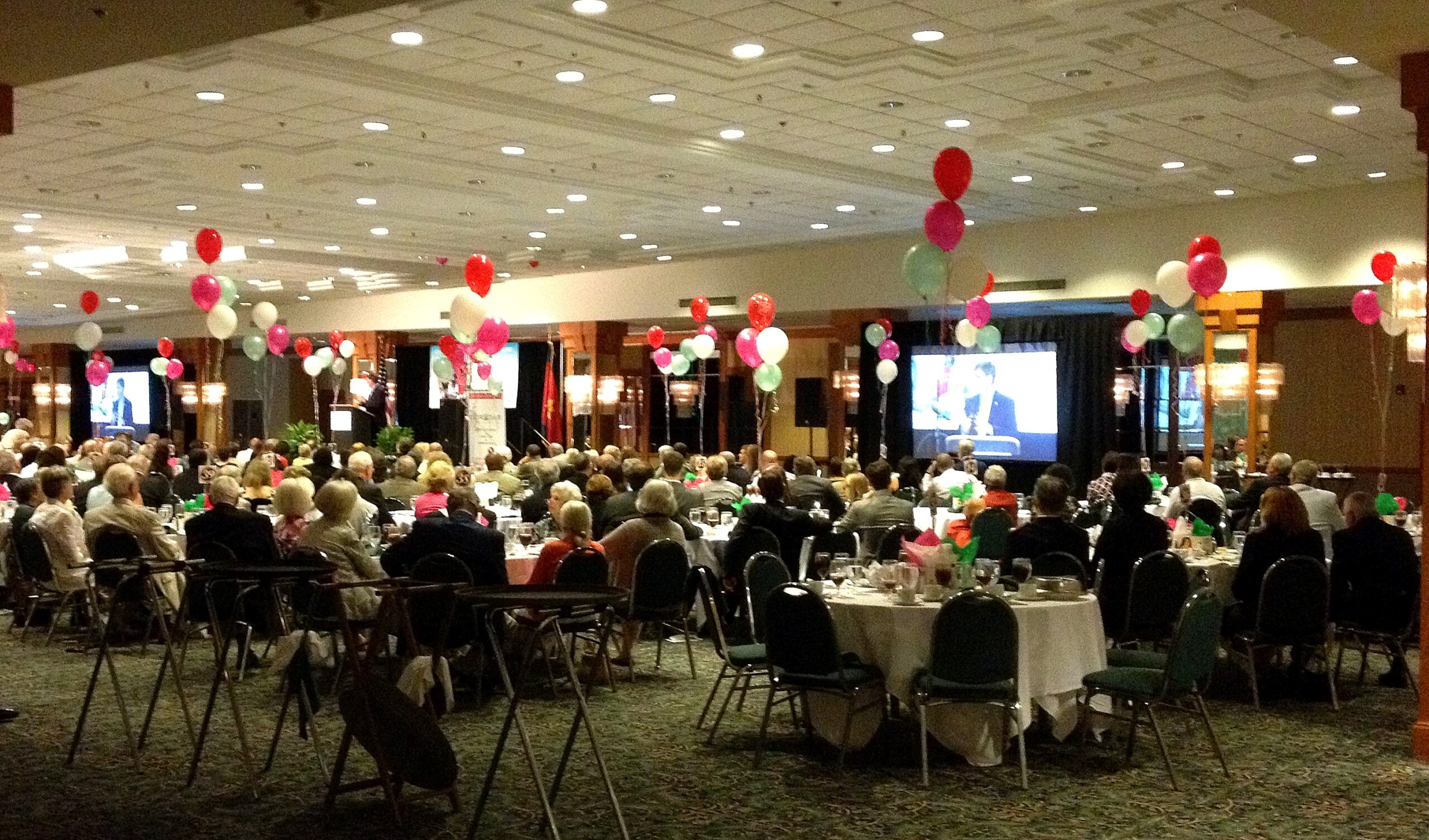 On August 20, AV Connections, Inc. provided banquet dinner AV rentals for the The Salvation Army Boys & Girls Club Dinner. This gala banquet was held in the Grand Pavilion of the Embassy Suites in downtown Winston Salem, NC.
The gala's key note speaker was Tony Thompson, President and CEO of local Fortune 1000 corporation, Krispy Kreme Doughnuts. Bring 25 years of management experience to bear, Mr. Thompson took to our microphones to support the Salvation Army's local and national missions and goals. An ardent supporter of the Boys and Girls Clubs, Mr Thompson's remarks were well received by banquet guests. Krispy Kreme Corporation continues to me a major supporter of local charities, the Salvation Army among them.
Tony Thompson joined Krispy Kreme Corporation after distinguishing himself in the management teams of Papa Johns, Scotts, Con Agra, and Coca-Cola Bottling Company. Winston-Salem was pleased to welcome him to Krispy Kreme, a heritage local corporate business of resounding success.
For this event, AV Connections, Inc. worked in partnership with Mr. Bill's Productions to provide two large fast fold projection screens, two projectors, and a switcher to switch between a camera taping of the event and a laptop feed for a feature video presented to the guests.