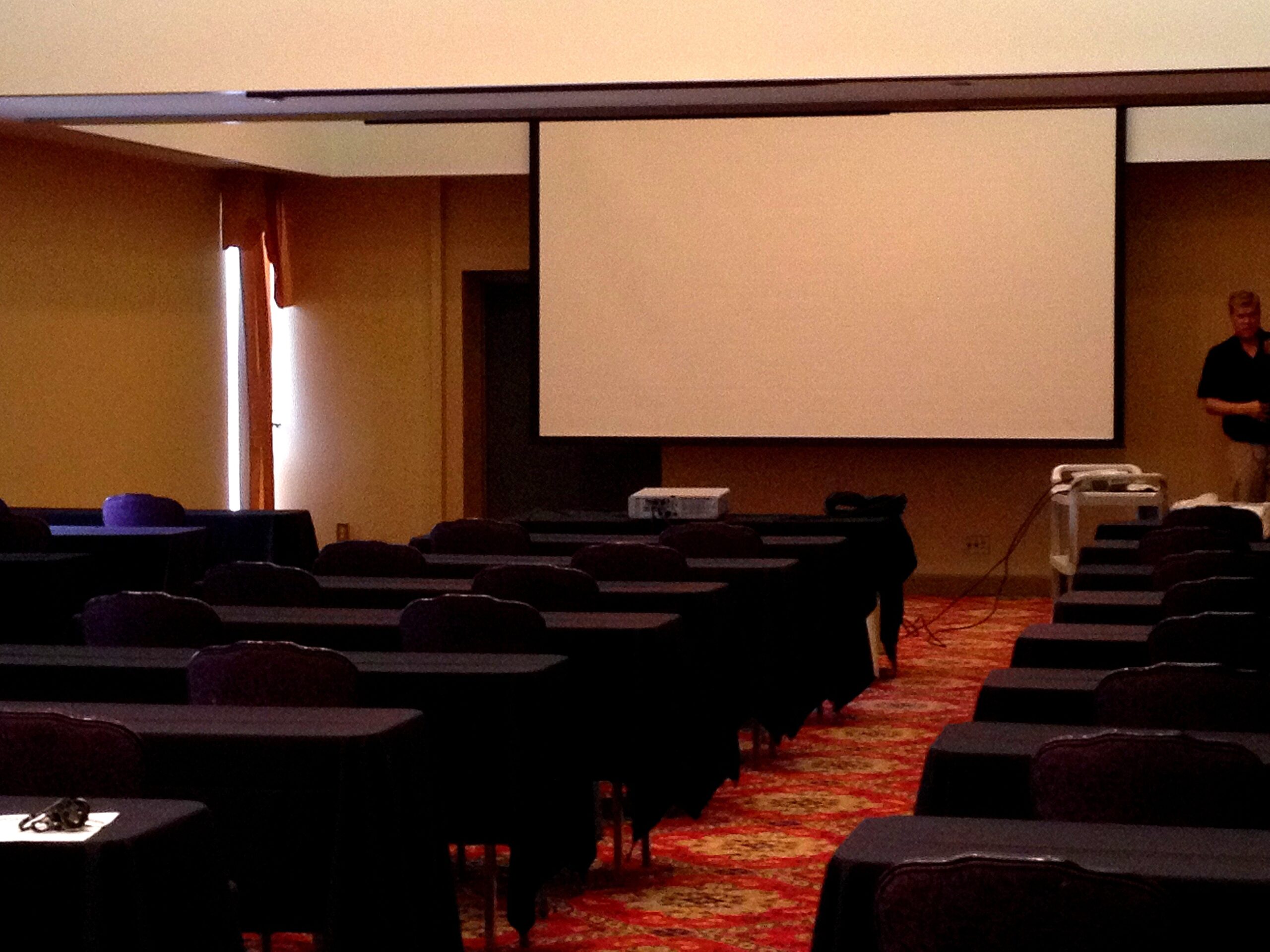 AV Connections, Inc. provides AV rentals for seminars and conferences throughout the Southeastern United States. Recently, we were pleased to work with the University of North Carolina and Clerks of the Superior Court to provide audiovisual support for their twice-yearly seminar gathering. This series of continuing legal education, outreach training, and case law updates is provided for attorneys in order to keep their Bar credentials current.
Attending several days of a conference seminar such as this can allow the legal professional to accrue all their necessary continuing education hours in one place at one time. Hawthorne Inn, in Winston-Salem, NC which hosted this summer session, was a perfect conference location to allow for multiple presentations.
During the three day period in which we provided audiovisual rentals, we provided a mixer to patch several wireless lavaliers, handheld mics, and laptop sound into the Hawthorn Inn's house sound system. It was a a productive three days for the members of the Bar in Western North Carolina and AV Connections, Inc. was pleased to be a partner in this summer seminar series.