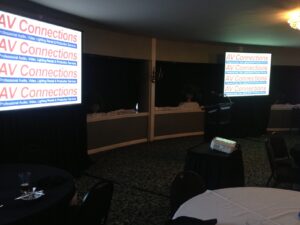 We have Audio Visual Job Openings at AV Connections, Winston-Salem, NC. Are you experienced in audio visual technology and staging and looking to explore new employment opportunities? If so, now is the time to visit our employment page and review our needs and requirements. If you feel like you fit, we would love receive your resume at the email address indicated on the Emploment Link here: http://avconnectionsusa.com/employment/
We are a competitive and equal opportunity employer and we look forward to meeting the best candidates for fill our audio visual job openings at AV Connections, Winston-Salem, NC.
We all want to be "rock stars!" But what we need are the guys responsible for making the rock star shine! At AV Connections, Inc. our Audio Visual Technicians are responsible for executing successful meetings or events using outstanding customer service and the most innovative technology on the market. Our guys operate behind the scenes, only taking an occasional pause to relish in the applause. It's the sound of a job well done and the culmination of a successful event experience.
Working with AV Connections, Inc. requires a unique skill set. Are you interested in using and pursuing the latest audio/visual technology? Do you have a professional demeanor and are passionate about customer service? These skills are necessary to serve our clients in the hospitality arena, from small hotels and meeting rooms to large hotel properties and convention centers. At AV Connections, Inc., "Excellence is the Only Option!