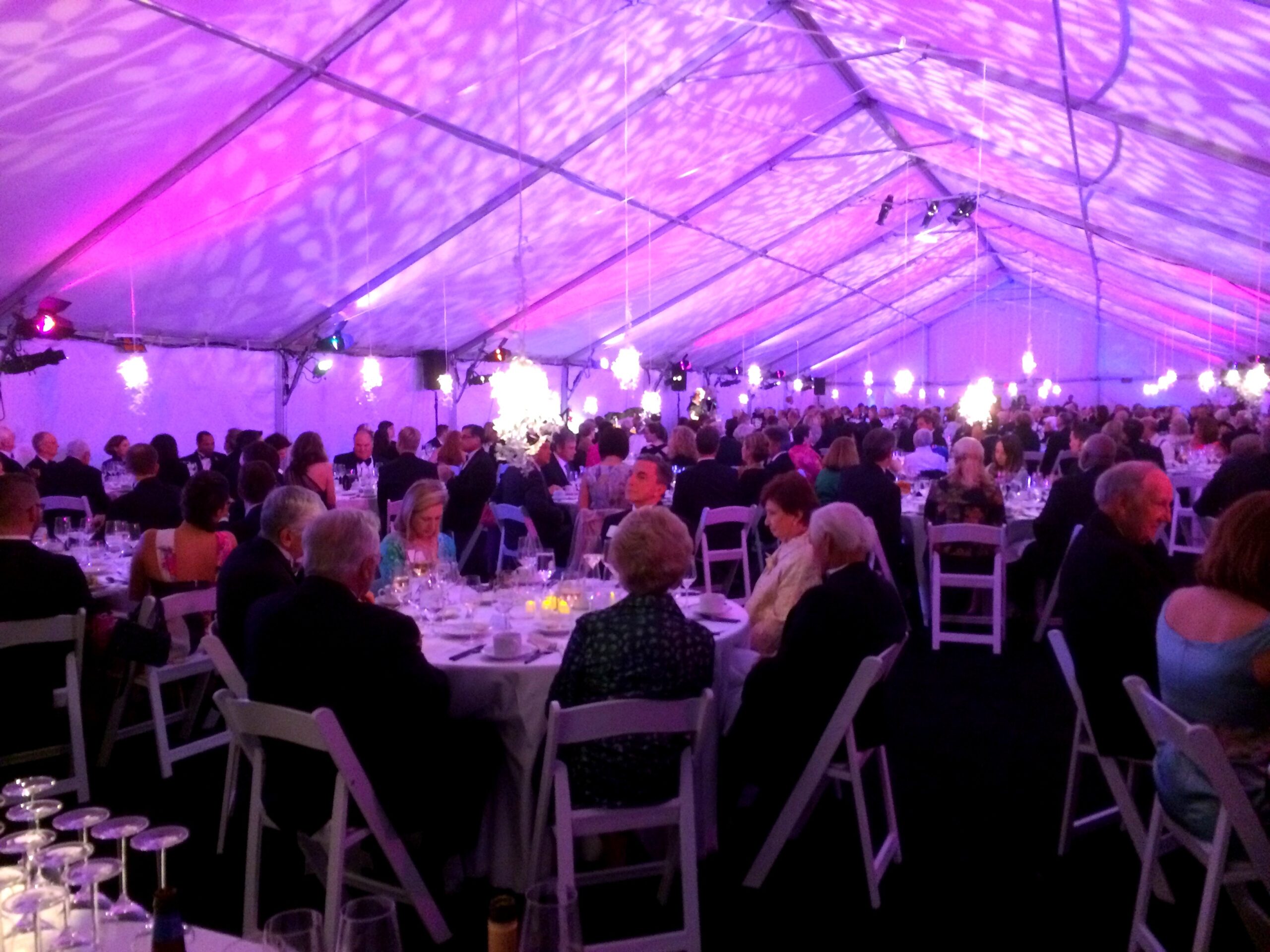 Doesn't this gala look fantastic; we were thrilled to provide audio rentals in Winston Salem, NC for this recent affair at the legendary Reynolda House Museum and Gardens.
One of the finest historic sites in this part of North Carolina in which our corporate headquarters resides and where we were founded, the Reynolda House, is a tribute to the great builders and landscapers of the Guilded Age. Preserved largely through the efforts of events like these held yearly by the Reynolda House Foundation, one of the great eras in American structural history is stewarded and protected.
Once the home of Richard Joshua Reynolds (founder of RJ Reynolds, the local tobacco concern) and his wife, the Reynolda House was inherited by a daughter who first held the home as a vacation home and later took up residence full time. Loving the house as her decendents did, they undertook – under the guidance of granddaughter Barbara Babcock Millhouse – to create a foundation for the lasting preservation of the home and site, and the Reynolda House Foundation was born.
The site, largely still intact as originally constructed and completed in 1917 became a public museum in 1967. A viewing museum which now houses extraordinary works by American artists was additionally built on the grounds. The permanent collection houses some of the nation's finest works of art by preeminent hands. Revolving visiting collections are also part of the work of the museum. Regular visits to the collection will make you well versed in the great works of our national artists; once a year is not enough.
The gala you see here supports the efforts of the House to both sustain the house and landscape formal and informal gardens and to continue to broaden the museum collection and add revolving exhibits. AV Connections, Inc. was pleased to provide audio rentals for this years gala.